In business, you need networking as much as you need professional and technical qualifications. When you meet a potential client or someone in your field, they often ask for your business card before you both go your separate ways. Saying you don't have one is a big dent on your professionalism and makes you look unprepared.
But having a business card that does a poor job of selling your services or winning new jobs in future is as bad as not having a business card at all. Whenever you find yourself going to an HR event or place where networking can take place, don't make the mistake of going without your business card.
However, you need to make your business cards stand out if it's ever going to make any difference in your business. If you are printing in London, here are five ways to make your personalized business card a magnet for customers.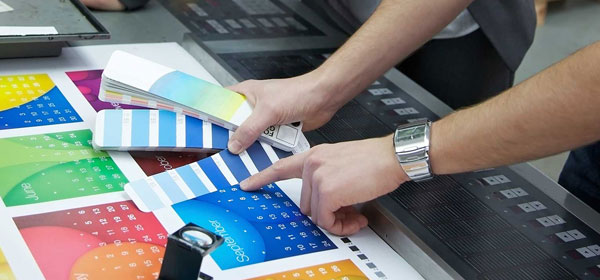 Don't Cram it with Your Contact Info
Your business card is not a signboard. The people who ask for your card receive plenty of it regularly, so you don't want to make it easy for them to discard yours due to information overload.
While you might think the best thing is to include all of your contact details such as phone number, fax, number, email address, social media handles, and office address, this information can be too much to process when a person needs to quickly glance through that small piece of paper to get the information they need.
Which is the most common channel through which people reach you? Rather than cram the small space with all your contact details, select the most likely places they might try to reach you or your organization. You make it easier for you and potential clients to connect that way.
Add Your Social Media Details
As our world moves closer to becoming fully net-centric, you don't want to create the impression that your company is still operating in the analog age. One way to let potential clients and partners know that you are already in the digital age is to include your social media info on your business card.
You don't need elaborate descriptions; your SM handle and the logo of each SM platform on which you are active is all you need to increase interaction and engagement with your audience. If you want to use this strategy to increase your social media following or increase conversions, then you need to have a good social media strategy with valuable content posted consistently.
Use Visualization
Images make a lasting first impression, and a well-designed and robust logo that represents the personality of your business will do more than creating a good first impression. But you need to be creative with the use of images.
A business card may look a bit drab if the only image on it is your logo. You can also include images that can create connections, and start conversations. In fact, you can include images of your best-selling products to add some distinction. And mind the color that you use. We offer premium business card printing in London for professionals who want to stand out.
Spark Conversation
The back of your business card is a great place to get provocative with your audience. Inspire curiosity and add a personal touch by asking a question about what people think about your services, dropping a phrase, proverb, quote, or general statement about the industry or life in general.
Also, make sure your business staff is working in line to meet your client requirements. Software tools like Deputy time clock app is a helpful business tool to look after such concerns.
Emboss and Deboss Your Card
Embossing or debossing your card can help create a rich 3D effect or indented impressions that will make your business card look polished. Not only will it make your business cards fly, but you can also use it to highlight some features to make it even more unique. This feature will make you stand out and seriously sophisticated.